Which Type of Foam is Right For Your Outdoor Cushions?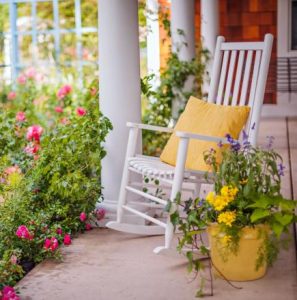 Don't look now, but spring is only a month away. That means the weather will soon be mild enough for you to begin spending more time on your patio, deck, or boat. But what happens if you pull your outdoor furniture or boating equipment from storage only to realize that the cushions are saggy, rotten, mildewed, or otherwise unusable? The answer is to replace them with one of the following types of foam.
Dryfast foam
Dryfast foam is a very versatile foam that can be used for a variety of outdoor applications. Its open-cell structure permits moisture and air to pass through more freely than other types of foam, which allows for quicker drying. In addition, its antimicrobial properties prevent mold, mildew, and bacteria growth. Dryfast foam is available in thicknesses ranging from 1" to 6" and can be cut to fit any type of outdoor chair, couch, bench, or chaise longue.
Closed cell foam
This type of foam is best known for its buoyancy, which is a direct result of the closed cell structure. Water is unable to pass through closed cell foam, making it ideal for various flotation devices, boat seats, and other marine applications. Closed cell foam may also be paired with Dryfast foam for added support and comfort—though holes should be cut through the closed cell portion to allow for drainage.
Conventional polyurethane foam
If you're working on a tight budget and need to save money, it's possible to use conventional polyurethane foam for outdoor furniture—as long as you have good plastic covers for the cushions. Make sure to drill vent holes in the plastic covers for draining and drying! And just like with Dryfast foam, we can cut our conventional foam to any shape required, so let us know what you need.
Scrap polyester
For cushions or foam sacks that don't need to be replaced entirely but could use some sprucing up, we suggest using scrap polyester. This material comes in different sizes and densities, and can be pulled apart for a highly economical way to rejuvenate sagging cushions or chair backs.
In the coming weeks, make time to inspect your outdoor furniture, seat cushions, and boat cushions to ensure they're ready for spring and summer use. If the foam has seen better days, order Dryfast foam, closed cell foam, polyurethane foam, or scrap polyester foam replacements so you can revitalize the pieces before the outdoor season starts.
Tags: Couch Cushion, Custom Cushion, Custom Foam, Foam Cushion, Patio Cushion, porch cushion
Posted in Cushions, Outdoor and Marine, Outdoor Seating
14 Responses to "Which Type of Foam is Right For Your Outdoor Cushions?"