Soften Up Your Dorm Mattress!
It's about time for school to start up again, and you are moving into your new dorm room. You walk into the room for the first time, sit down on the mattress, and realize that this mattress is not comfortable! It is time to start looking at options to help make your mattress cozier at the end of a long day of studying! The best way to get this mattress to feel the way you want it too is by adding a foam mattress topper!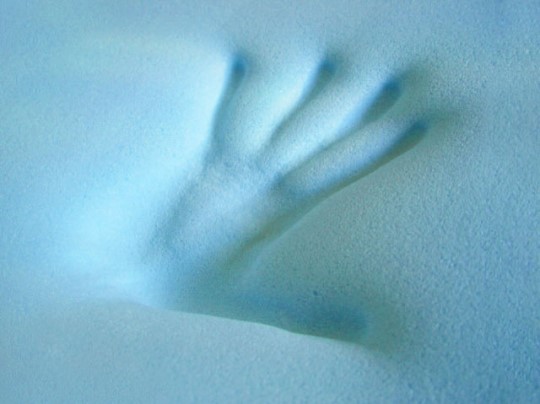 What's Up with My Dorm Mattress?
Dormitory mattresses are renowned for not being comfortable or supportive. The list of common complaints for dorm mattresses can be extensive, but some of the most common are:
Too Firm
Too Soft
Covered in Dust and Allergens
Never the Right Temperature
Dampness Causes Mildew and Mold
Could Be Treated with Dangerous Chemicals for Fireproofing
When schools put their dorm rooms together, they often cut their costs by purchasing below average mattresses. As a result, many people find themselves needing a way to make the mattress much more comfortable. The good news is, this is not a hard thing to do!
The Best Fix for Your Mattress
To get a great night's sleep on a dormitory mattress, one of the best things that you can do is add a mattress topper. Luckily, The Foam Factory offers a variety of options for your needs! To start, the most important thing is to make sure you know the measurements of your dorm mattress. Usually, these are a standard Twin Long mattress, 39" x 80". Once you know the measurements for certain, you can start looking at the possibilities!
Memory Foam Toppers
The most commonly purchased options for dorm mattresses are Memory Foam Toppers. Memory foam becomes increasingly more popular every year.
Why memory foam? Dorm mattresses are typically thin, extra firm, and sometimes lumpy or uneven. Adding memory foam can improve these factors. Memory foam is a plush and even-surfaced material that comes in a number of thicknesses. These mattresses are designed to contour to your body to help cradle your body to avoid aches, pains, and sore spots.
To create customizable options, The Foam Factory offers three different densities of memory foam. If you are looking for a budget-friendly option, we offer our 3lb ViscoSAVER option. This foam will have the least amount of "memory" to it, but is still a great, comfortable option for anyone who is looking to make a dorm mattress more comfortable on a budget. If you are looking for something that is a great quality, our 5lb ViscoMAX offers the most plush, high end feel for maximum comfort. If you are feeling a little torn between the two, you can settle for our mid-grade 4lb ViscoPLUSH option!
Convoluted Foam Toppers
Although memory foam remains the most popular option for dorm mattress toppers, it is not for everyone. For those who do not like memory foam, but still need something for their mattress, Eggcrate foam toppers are also a great choice! Because of their convoluted design, they offer a combination of comfort and support, as well as some added airflow for those who sleep a little warmer. With a range of firmness from soft to firm, these conventional foams offer a large variety for customization.
Latex Topper
If you are looking for something that offers the same contouring support as memory foam, but without the "sinking" feeling, then Latex is a great alternative. Because of its aerated structure, latex tends to dissipate heat and body moisture. It is also a 100% natural material. Another great benefit to having a latex topper on your dorm mattress is that it is hypoallergenic and anti-microbial. While humidity tends to build up in dorm rooms, the latex will not be susceptible to attracting mildew and mold.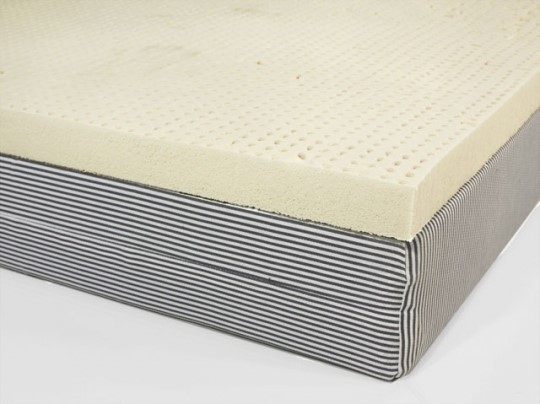 Why Is a Topper Important?
Dormitory mattresses have a notoriously poor quality. As a result, foam toppers have become an essential part of dorm living. If a student wants to do well in school, a good night's sleep is a necessity!
Ready to get an A on that exam? The Foam Factory can help with our mattress toppers to help you wake up refreshed and ready to go every morning!
Tags: Custom Mattress, Foam, Foam Mattress, Memory Foam, Open-Cell Foam
Posted in Mattresses, Memory Foam