Which Type of Packing Foam is Right for my Business?
Running a business often results in an endless list of projects, with nearly all of them needing immediate attention. Packaging needs are frequently put on the "back burner"; they can be critical, despite being a less-than-glamorous part of the production process. Big or small, you want your company to maintain a reputation for delivering quality products that aren't damaged or broken. Researching different types of packaging foam to find the best solution can take the time that most business owners don't have.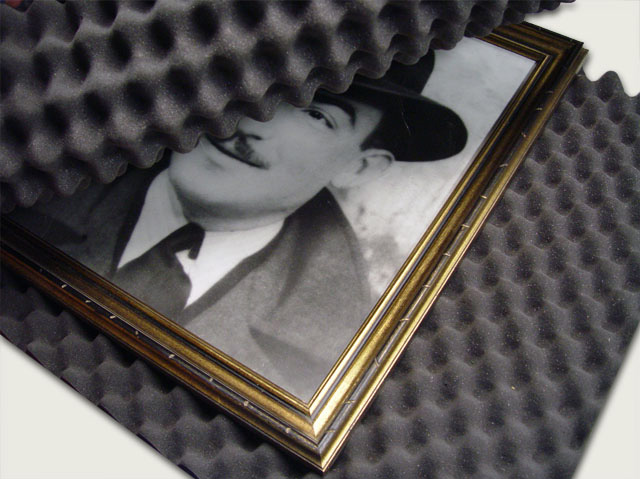 Proper packaging ensures that your product arrives at its location intact and functional. There are many varieties of packing foam, so choosing the right one may seem overwhelming. To help, we put together a review of what packaging foams will be best for your business needs.
Let's start with the basics. Foam falls into one of two categories: open-cell and closed-cell foam.
Open-cell foam feels softer and more elastic than closed-cell foam. It is generally not water-resistant, so if this foam comes into contact with water, it will absorb it, which may lead to water damage.
On the other hand, closed-cell foam is sturdier and more rigid than open-cell foam. It is more water-resistant and can be used for heavy-duty items like machinery and medical equipment.
Within these two categories of foam, there is a range of different densities and firmness levels that are often used in the packing industry, depending on your specific needs. Below is a more comprehensive list of types of foam and what they are commonly used for. Keep in mind that our foam can be custom cut to any 2D shape to fit your item.
Charcoal Foam is one of the more popular packaging foam types because of its versatility. It is available in both regular and firm options. It comes in different styles, such as smooth and egg-crate. Charcoal foam can be easily cut to a custom shape for a secure fit.
Anti-Static Foam reduces electrostatic charge for electronic items. This foam is perfect for shipping computer and audio hardware. Anti-Static foam can be bought in sheets or custom cut for larger items.
"Pick and Pull" Grid Foam is often chosen for its customization capabilities. It is generally used as an insert for extra padding. The grid design can be easily pulled apart by hand to fit whatever the foam encloses. We offer this foam in both charcoal and anti-static options.
Polyethylene Packaging Profile Foam is perfect for moving breakables from location to location. This foam is often used to protect glass, mirrors, furniture corners, artwork, appliances, and more. It is designed to absorb the impact and shocks during shipping or in transit when relocating. Polyethylene profile foam is available in a variety of lengths and dimensions.
Polypropylene Foam can be used for extra heavy-duty items that need to be shipped or insulated. Polypropylene foam comes in several densities and is rigid enough to keep a heavy-duty item safe during shipping.
Custom Packaging Foam is any type of foam cut precisely to the specs required to ship your specific item. This can include anything from musical instruments to medical supplies and mechanical equipment. At Foam Factory, our team of experts will ensure that your custom packaging foam fits your product dimensions.
Volara Foam is an FDA-approved foam that is microbe-resistant. This type of foam is often used for medical supplies, items in the food industry, or as filler in construction projects. It is very durable and tough but also lightweight. Volara is a closed-cell foam; it is offered in two densities to meet any need you might have.
As you can see, there are several foam options for packaging, depending on your business and your needs. Generally, when shipping heavy-duty packages, a closed-cell foam that is sturdy, but lightweight, will protect items from damage because of its shock absorption properties. For more cushioned packaging, our open-cell polyurethane foam would be better.
For many reasons, having the right foam for packaging and shipping your business products is important. Not only do you want to ensure your product is protected while being shipped to a location, but your packaging may also make a first impression before the customer ever even uses your product. It gives your customers a sense of trust when they receive what they ordered in excellent condition.
Foam Factory Inc. wants to help you achieve your company's goals.
Whether you are shipping items to another business or products to customers, foam packaging can ensure your products are protected.
The sky is the limit when it comes to product packaging! Whatever your need, we have a foam packaging solution that is perfect for you and your business.
Posted in Foam Packaging, Shipping Foam