Tips for Reducing Echo in a Room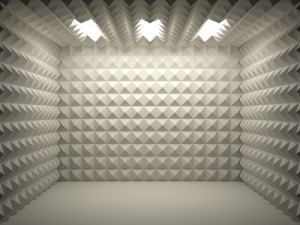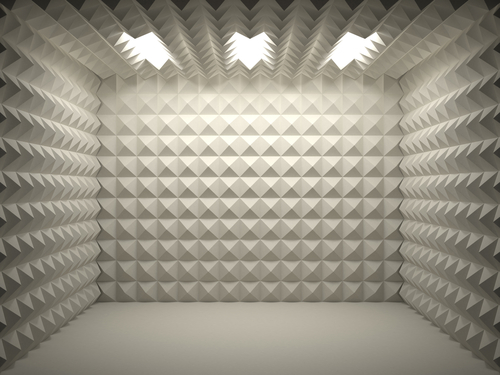 Rooms that echo sound and reverberate noise are mildly annoying at best and extremely disruptive at worst. They can make conversation difficult, prevent you from enjoying movies and music, inhibit restful sleep, and interfere with work. If you've been living with a noise problem for a while and are finally ready to do something about it, here are a few expert tips for reducing echo in a room.
Flooring
Covering exposed flooring, including hardwood, ceramic tiles, and marble, is an effective way to cut down on echoes. Area rugs made with long fibers are not only terrific at absorbing sound, but also budget friendly. For a more permanent solution against unwanted sound, consider installing wall-to-wall carpeting in the offending room.
Walls
Hard wall surfaces enable sound to bounce around and cause distortion when watching movies, listening to music, or even just talking. Eggcrate foam, grid foam, and wave foam are affordable ways to instantly improve acoustics in your media room, as are foam drop ceiling tiles and wedge foam.
Furniture
Wood furniture may also contribute to echoes in your home, so try using foam seat cushions on chairs and placing throw blankets and accent pillows on sofas and love seats. Another tip for casual spaces such as children's rooms and media rooms is to add foam sacks to serve double duty as comfortable seating and sound absorbers.
Doors and windows
Doors and windows cause echoes and may also leak sound into adjoining spaces. Try covering doors with a neoprene sound barrier, or for more serious cases, install solid core doors in place of ones made from cheaper materials. You can also use foam draft stoppers across the bottoms of doors for additional sound absorption. Similarly, covering windows with heavy draperies and lining the edges with foam draft stoppers can reduce echoes.
Covering hard surfaces with foam and other soft materials is the easiest and most affordable way for homeowners to treat echo problems. Be sure to visit FoamByMail.com today so you can browse our entire selection of acoustic foam products and choose the best solutions for your sound absorption and echo reduction needs.
Tags: Acoustic Foam, acoustic foam grid, Ceiling Tiles, Eggcrate Foam, reduce echo, wedge foam
Posted in Acoustic Foam