Gym Mats As A Flooring Option
When it comes time to consider new flooring in your home, there are many fantastic and beautiful choices. But did you know that there is an option for flooring that is often completely overlooked? Many people often consider this flooring only used for kids' playrooms or nursery rooms.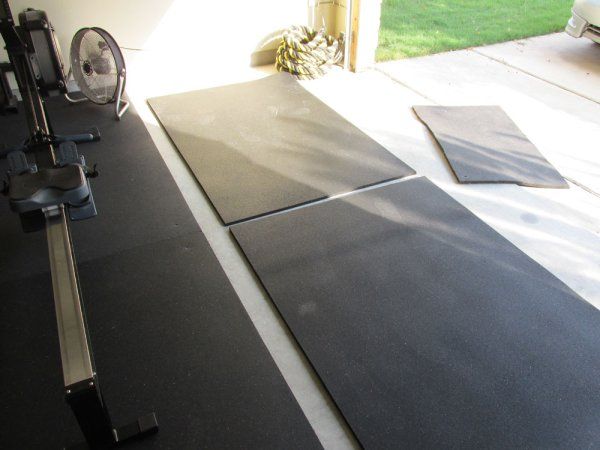 But when it comes to foam gym rubber, there are far more options than the brightly colored puzzle mats many of us are quick to think of when mentioning foam flooring. Why should you consider using foam as a flooring option?
Extremely Affordable
While this isn't the only benefit to using, installing, and considering gym rubber flooring, it is high up on the list of benefits for many of us. For those on a budget or looking for an affordable flooring option, gym rubber is one of the most affordable options on the market today. Indeed, the upfront attainable cost is low, yet high-quality foam virtually pays for itself due to how durable and long last it is. The price for installation and maintenance is nearly non-existent.
Most gym rubber flooring can be installed so quickly that you can turn them into a family to-do, getting the kids to help put the floor together, which in turn means you do not need to pay someone to install the sheets at all. Depending on the gym rubber sheets, some do not need any tools or adhesives, and if any severe damages should occur in the future, they can be swapped out for a new sheet in seconds. In some cases, you can flip the sheet over without replacing it.
No Underlayment Needed
With carpeting, certain tiles, and other flooring options, you most likely need to place underlayment. Underlayment is a thin layer of material such as fiber, felt, rubber or foam and is used to help cushion, absorb sound, and insulate. However, gym rubber is designed for comfort, padding, and insulation all at once. And while they can be used on top of any flooring, there's no need to add an underlayment.
Functional Everywhere
Gym rubber can be placed in home gyms, studios, kids' playrooms, kids' rooms, and even pet rooms. The cushioning and comfortable nature of this flooring makes it versatile for every room in your home. Additionally, it is waterproof and can be cleaned easily without worry, unlike wood or tile floors. Foam gym flooring can reduce bumps and fall injuries within kids' playroom while remaining soft and tactile on their feet. Not to mention, if you've ever had to clean up a juice spill on the carpet, compared to carpeted flooring, clean-up of foam flooring is a breeze.
Outside of home use, gymnastics, preschools, material artists, and other sports have long known and understood having the benefits of gym rubber.
Gym rubber can also be used for:
Home exercise areas
Home yoga practice or professional yoga studios
Padding for truck beds or moving vans
Portable horse stall flooring
Dog agility courses flooring
Trade show booth flooring
Basement flooring
Garage flooring
Dance studio flooring
The Greatest Benefits to Gym Rubber
Cost-effective, nearly maintenance-free, easy to arrange, and suitable for any room are all great benefits of gym rubber flooring. What are the most significant advantages to foam floor tile use in any environment?
Foam gym flooring is exceptionally lightweight, meaning there will be a lot less physical strain during installment and barely little effort needed when it's time to replace a tile.

In creating a home gym or workout area, gym rubber can protect the flooring you already have from impacts, scratches, and any accidental damages from dropped weights or exercise machines. The foam itself is soft enough not to scratch as well. Next, you can easily customize the size and shape of your room. Want to only do half the room, a section, or only enough to cushion beneath and around the exercise machine? Not a problem with foam rubber gym sheets.

When you work out, you undoubtedly know that your posture, core, and stability are essential in maintaining your body's health. Gym rubber is impact-moderating and can help. Shock absorption, even during low-impact activities, is critical. Even if running in place, significant impact forces of roughly 2.5 to 5 times your body weight are absorbed by your hips, knees, ankles, and feet.

Additionally, foam floor tiles are excellent in fighting foot fatigue. Foot fatigue happens when we stand too long on a hard surface without relief. Depending on your workout routine, standing on your bare floor might be contributing to foot or back pain.
Gym Rubber Is:
Cost-effective
Waterproof, stain-, and sweat-resistant
Flexible, shock-absorbent and anti-fatigue
Excellent insulator
Perfect for protecting a playroom, kids' room, or workout room floor
Very lightweight, easy to pick up or install
Durable and long-lasting
So, don't overlook this excellent flooring option! There are many great benefits of gym rubber awaiting you, your home, and your family. Are you ready to transform your old home gym, workout space, basement, kids' room, and more? You've found the best place to purchase the most durable, budget-friendly foam for your floor on the market today. With a wide array of different foam to choose from and a vast inventory, we can help you with all sorts of options for any of your requirements. Contact us today to see how we can assist you in enjoying all the beautiful benefits and great uses of foam today.

Posted in Health and Fitness, Industrial, Other Products