Benefits of Using a Mattress Cover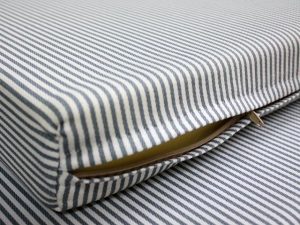 If the only thing separating you from your foam, memory foam, or latex mattress is a flimsy fitted sheet, then you might inadvertently be shortening the useful life of your bedding. Although foam and latex are highly durable and designed to last for many years, they can only achieve that lengthy lifespan with proper care—which is where a mattress cover comes in.
A mattress cover is different from a mattress pad or topper in that it's not meant to provide any extra support or comfort. Instead, a mattress cover is there to protect the mattress from environmental factors such as moisture and mildew as well as excessive wear and tear. In fact, here are the major benefits to be gained from using a mattress cover:
Prevents stains from sweat, urine, and other bodily fluids, thereby helping preserve the mattress warranty
Shields the mattress from food and drink spills (for those that like to have breakfast in bed)
Inhibits moisture absorption and thus reduces the risk of mold and mildew growth
Serves as a barrier against dead skin cells, dust mites, and other microscopic allergens and debris
Helps maintain the mattress in a "like new" condition for longer by guarding against excessive wear
Is easier to freshen and clean than a mattress or mattress topper
For these reasons and many others a mattress cover is more of a must-have accessory than an optional one, so be sure to order yours at Foam By Mail today. We offer mattress covers in several styles and materials, and can even make covers for custom mattresses in nonstandard sizes. Visit our website now for more information or to make inquiries.
Tags: Custom Mattress, Extend Mattress Life, Foam Mattress, Mattress Cover, mattress protector
Posted in Mattresses, Memory Foam, Other Products