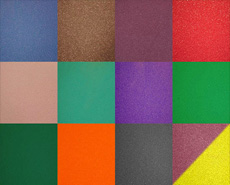 Acoustic / Color Foam - Solid 48"x72"
Foam Types
Acoustic Foam

Standard Sizes
48" x 72"

Thicknesses
1", 2", 3", and 4"

Colors
See Color Chart
Features
This foam is best used for sound deadening and applications where colorful foam is desired, like arts and crafts or special packaging.
Thickness

Full Sheet 48" x 72"

Add to Cart

Acoustic/Color Foam
Solid - 1" Thick

$23.99


Acoustic/Color Foam
Solid - 2" Thick

$45.99


Acoustic/Color Foam
Solid - 3" Thick

$67.99


Acoustic/Color Foam
Solid - 4" Thick

$89.99

NOTE: Products may carry a size tolerance, depending on style. Please see our Tolerance Table.
NOTE: This foam is sold in full sheets only but can be cut down to the size needed. Contact Us for details.
NOTE: Standard sheets of foam are cut slightly larger than the listed size to compensate for shrinkage during packaging, transit, and delivery. Sheets may contain rough edges. Any yellowing/discoloration present is a byproduct of exposure to light during production and manufacturing and does not represent a flaw, damage, or defect in the material.