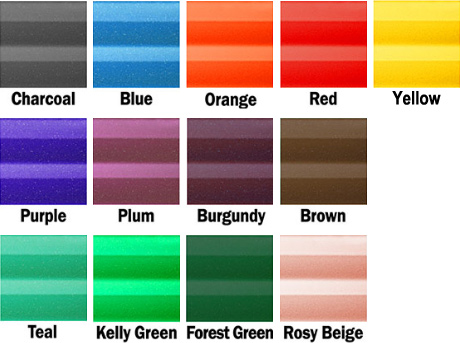 NOTE: Colors above may differ from actual foam colors due to differences in your monitor's setup.
Quality, Long-Lasting Foam
Our foam is specially made to withstand elements like harsh, direct lighting, the physical contact of manual handling, and of course, sound waves. Unlike other brands, our soundproofing foam will never crumble or harden, so the only cleaning required is the occasional vacuuming of dust. You can trust that our foam will remain soft and in sound acoustical condition for years to come.
Identical, Side to Side
All our soundproofing foam is cut and angled with nearly 100 percent accuracy, leaving you with clean, squared edges. Unlike other companies that manufacture irregular, jagged or mismatched edges, our foam can be aligned perfectly with the next piece to provide professional uniformity in your installation.
Wide Range of Colors
After selecting the foam that best satisfies your needs, we offer you the opportunity to choose a color that perfectly fits the product's future surroundings. Unlike some products from other companies, our foam is truly colorized and not surface-painted, ensuring uniformity. This quality color is designed to resist light, humidity, temperature, sweat and cigarette smoke.
Note:
All colors, especially lighter ones, will change over time depending on environmental factors. This is a trait of all polyurethane foam products.