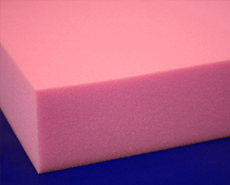 Anti-Static Foam
Foam Types
Anti-Static Foam

Standard Sizes
80"x72", 72"x40", and 72"x24"

Thicknesses
1/2", 1", 1-1/2", 2", 2-1/2", and 3"
Features
Anti-Static foam is a specialty product designed for the transportation of electronic parts and equipment. Its unique properties allow the foam to slowly dissipate electro-static charges given off by neighboring components, the component itself or even human handlers during the shipping process. Anti-Static foam is excellent for cushioning sensitive circuit boards, computer chips and other electronics.
Click here for available sizes and pricing!
---